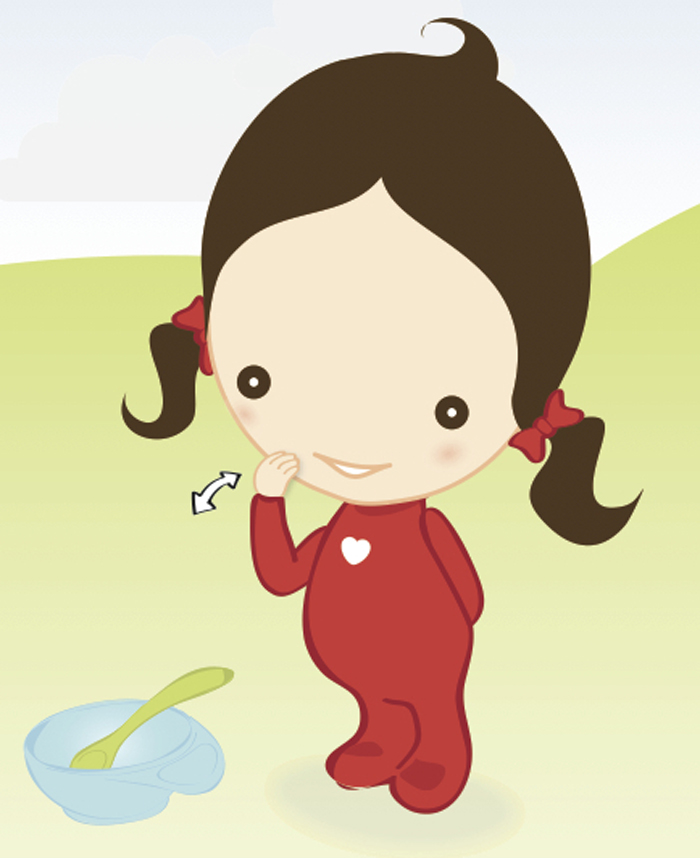 What better way to start the New Year than with a fab competition?! We are delighted to have not one, but two prizes from one of our exciting exhibitors – SuperHands!
I discovered SuperHands when my little girl was about 6 months old, a friend of mine had a beautifully illustrated baby sign language dictionary that her little girl loved, so I went hunting for our very own copy. When we got our hands on it we were hooked. I'm not quite sure who enjoyed signing more to be honest – me or my little girl! I wrote a blog post about SuperHands on our blog curious casa last year if you would like to read a little more about how the founder Miriam was inspired to create her book and classes.
We have two copies of the gorgeous SuperHands dictionaries to give away, to be in with a chance to win all you have to do is guess what the sign above means. Comment on our Facebook page with your answer and share our page with your buddies! We will announce the winner on Monday so get guessing!
To find out all about the benefits and fun that signing with your baby can bring, visit the SuperHands website, it has details about classes that take place Nationwide.