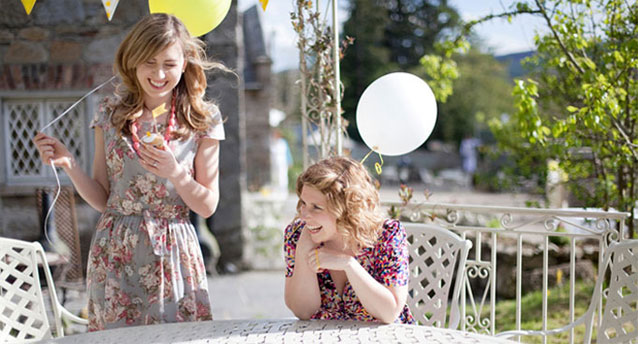 Hi! We're Rachel & Marie – the creators of babytalk. We wear lots of hats – business owners at event, graphic and web design company curious design, bloggers at curious casa, and festival directors at babytalk.
Together with our fantastic team and event partners we've been working hard to create a pregnancy and baby event with a difference.
We've created babytalk for us – we're on this journey too. Rachel has one little girl and is expecting her second baby in April, while Marie is just starting to plan her own family. Babytalk is the pregnancy and baby festival we wanted to go to but couldn't find.
We believe that information is power. We want to promote clear and unbiased information for the parents of Ireland.
Advising parents and families is a huge responsibility so it is important to us that our exhibitors and sponsors are ethical and honest in their approach to business.
We aim to create a comfortable, engaging and playful environment that all of the family can enjoy.
We are designers and problem solvers. We love well designed and clever products and services that make life a little easier.
We like to have fun. Planning to be or becoming a parent is life changing. It is an amazing experience, but it has its highs and sometimes lows. We want to help our audience laugh and find fun in the everyday.
We love to talk. Whether it's on the phone, by text or email, we love nothing more than a good old natter, but nothing beats a face to face conversation. There is fantastic support available to parents online – we want to complement this by bringing people together to chat and support each other in real life.
To find out more about us get in touch – we'd love to hear from you!