We're so excited to have such wonderful organisations, agencies, companies and individuals taking part in Babytalk. We've something for everyone, whether you are looking for information and support or shopping for products and services.
Find out more about our sponsors and exhibitors below and stay tuned for updates in the next few weeks!
PS – Check out our talks schedule and main stage line up for even more to do at Babytalk!
---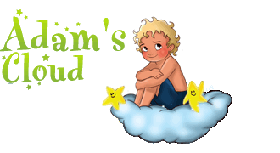 Adams Cloud
Award winning children's bedtime story books inspired by Adam, promoting love, laughter and fun in the family.
---

All Things Baby
All Things Baby is an Irish online baby shop. You will find products for everything from pre-conception to maternity underwear, essentials for new parents, gift ideas, the latest baby gadgets and much more.
---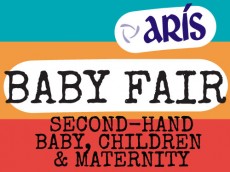 Arís
Arís is Ireland's longest-running "face-to-face" service for buying and selling second-hand baby, toddler and maternity good.
---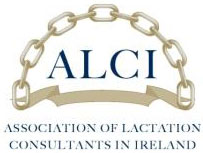 Association of Lactation Consultants in Ireland (ALCI)
ALCI promotes the education, advancement and recognition of International Board Certified Lactation Consultants (IBCLC) for the benefit of breastfeeding infants and children, mothers, families and the wider community.
---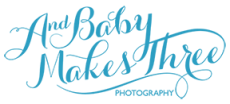 And Baby Makes Three
Something very special happens when you're invited into someone's home to photograph a new family in the making. To be asked to capture a brand new, beautiful being feels quite magical. We specialise in newborn & baby photography and we keep everything as relaxed and stress free as possible, travelling to your home to capture you and your beautiful baby in those very special early days.
---

AnniePooh
AnniePooh.ie is an online Eco Baby Boutique, where you can pick up beautiful Organic Cotton clothes, blankets and baby sleeping bags, eczema clothes, soft leather baby shoes and Bibs for your own little ones or perfect as a gift.
We specialise in Modern Cloth nappies and stock the widest range in Ireland and offer advice on using and choosing them. At AnniePooh.ie we ensure all our products are ethically produced.
---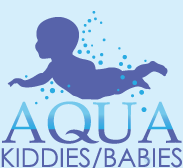 Aquababies
Aquababies is more than simply a splash and fun class – we aim to lay the foundations of future swimming. Our aim is to teach parents the correct method to teach their child to swim. We teach basic water safety and confidence techniques and use nursery songs in the toddler classes to engage the children and provide positive associations with swimming. We currently have classes in Dublin, Kildare, Wicklow & Limerick.
---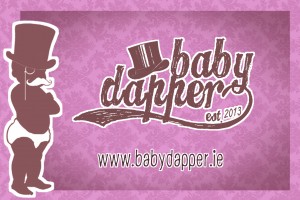 Babydapper.ie
Baby Dapper-apparel for the discerning baby. Handmade, handcrafted unique accessories…. all in one onesies….crafty lil kits….for perfect lil gifts!
---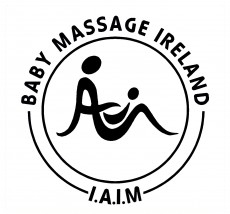 Baby Massage Ireland
Baby Massage Ireland promotes nurturing touch and communication through training, education and research so that parents, caregivers and children are loved, valued and respected throughout the world community.' Baby Massage Ireland will be at Babytalk to give information about their 180 members countrywide and the International Association of Infant Massage, and the courses that they run for parents and babies on how to massage their babies.
---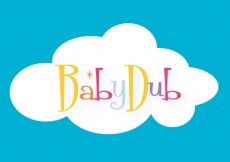 Babydub
Babydub – New, original & exciting brand of baby apparel, specialising in the coolest and the cutest designs for all the lil' angels & divils out there!
---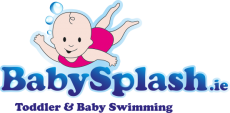 BabySplash
Come and join our structured, progressive swimming classes for babies and toddlers with their parents in a fun and gentle environment. We teach exercises that form the building blocks for swimming at the earliest possible age including submersion and safety techniques.

---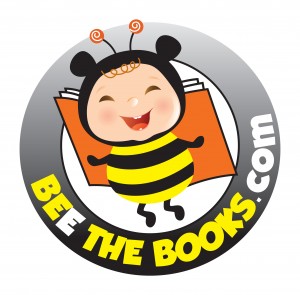 Bee the books
Bee The Books is an Irish start up publishing business making books for the Early Learning Market. They have patented a new interactive book that allows the reader to become the characters in it. This new type of book allows parents to cross the borders between telling , showing, acting, entertaining, pretending and playing. Bee The Books are 100% Irish and based in Tralee Co.Kerry. Bee The Book: Farm Friends is their first publication.
---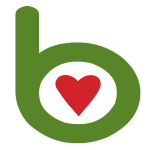 Birthing Mamas
Gentle Birth, Gentle Parent, Gentle Earth. Offering information, services and products that support and promote positive birth experiences – GentleBirth hypnobirth workshops, essential oils, birth pools and more!
---

Breastfeeding.ie
Breastfeeding resources and information from Siobhan Hourigan, National Breastfeeding Coordinator, HSE. (Saturday only)
---

Bump Birth Baby
Pregnancy yoga, mum & baby yoga, kids yoga, active birth, mindful motherhood and occupational therapy for kids and teens. Lisa is a perinatal yoga teacher with an MSc. in child health and BSc. in occupational therapy and has been working with children and families for over 16 years in paediatrics and child and adolescent mental health.
---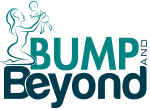 Stack the odds in your favour of having a positive birth for you, your baby and your partner. The GentleBirth programme combines birth hypnosis with active birthing principles enabling couples to have empowered, confident birth experiences with or without medical intervention at home or within the Irish hospital system.

---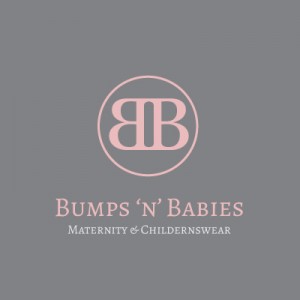 Bumps N Babies
Stylish, practical maternity, nursing & kidswear online store. Maternity dresses for all occasions to style your bumps. Just launched: new own brand Bumps'n'Boobs nursing wear.
---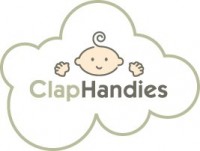 Clap Handies
ClapHandies is for mums and dads who want to get the most from their parenting experience. Programmes include – Weekly PlayLabs, Paediatric First Aid Courses and Baby Massage.
---
Cloth Nappy Library Ireland
The cloth nappy library Ireland is a non-profit cloth nappy library, providing information and short term nappy loans.
---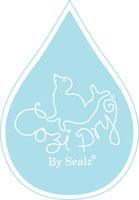 Softer than soft, CoziDry™ products have been specifically designed to help protect baby's skin from the irritation and damp caused by baby drool especially when they are teething and positing. If your baby dribbles and hates bulky bibs they'll love the CoziDry™ solution.
---

Cribs.ie
Nursery furniture and accessories from Madden Furnture. We pride ourselves with our outstanding quality and customer service. Beautiful new range of cot beds and toddler beds now in store.
---

Cuidiu
Cuidiú is a voluntary parent-to-parent support group with a mission of 'information, education and support'. Cuidiú encourages a confident, positive approach to parenting, empowering parents to make informed choices about issues from infancy right up to adolescence.
---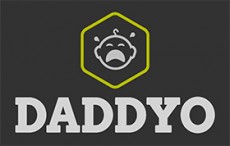 Daddyo App
Finding out you're going to be a Dad can be overwhelming. Don't panic, help is at hand. DADDYO app contains all the essential info a first time dad needs to survive the pregnancy, the birth and the baby's first six months.
---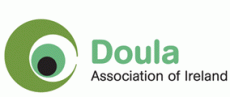 The Doula Association of Ireland
The Doula Association of Ireland is a community of mothers and doulas that promotes, develops and supports doulas and the doula profession. The aim of the doula is to provide gentle and caring support, information and companionship to birthing mothers and their families during the pregnancy, labour, birthing and post partum processes.
---

Early Learning Centre – Play Area Sponsor
At Early Learning Centre, we do all we can to help parents help children grow into happy, self-confident people. We create fantastic toys – toys that help develop vital skills, toys that help children get off to the best possible start, and toys that are tremendous fun. All our toys are designed to help children explore the boundaries of their imaginations and creativity, to make learning fun and help children be all they can be.
---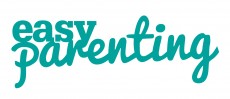 Easy Parenting Magazine – Cafe Sponsor
Easy Parenting is Ireland's biggest selling parenting magazine – informing and inspiring parents and mums to be. Easy Parenting will stay with you through every step of the parenting journey – from birth to childhood to university and beyond. No matter what stage of parenting you are at – you'll enjoy reading the brilliant features and articles in easy parenting.
---

eumom – web partner and buggy parking sponsor
The busiest Moms community and forums for Moms in Ireland. Moms tips and advice for parenting with advice, Moms blogs and chat to other Moms in our forums.
---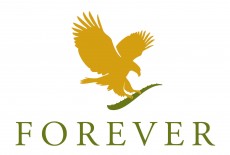 Forever Living Products
Forever Living Products is the world's largest grower, manufacturer and distributor of Aloe Vera and Aloe-based products.
---

GentleBirth
Prepare for a positive birth with Ireland's leading birth preparation program created by author and Midwife Tracy Donegan. Available on CD/Mp3 or attend a weekend workshop with your partner. The GentleBirth program promotes deep relaxation during pregnancy, improves sleep and reduces anxiety. The program also increases energy levels, promotes rest and recovery after birth and more mindful parenting.
---

Harmony Yoga Ireland specialises in training and classes for pregnancy, birth and beyond. Started in 2004, Harmony Yoga Ireland now offers many different classes and services including infant massage, pregnancy yoga, baby yoga toddler yoga and placenta encapsulating.
---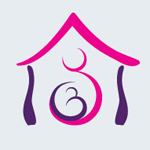 Home Birth Association of Ireland
The Home Birth Association (HBA) of Ireland is a voluntary group, founded in 1982 to give information and support to those considering and opting for home birth. It helps parents make an informed choice by publishing leaflets, answering telephone queries, keeping lists of midwives, running monthly open meetings and organizing workshops & conferences.
---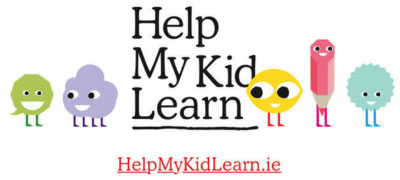 Help My Kid Learn
Help My Kid Learn is a new website for parents, guardians and childminders of children aged 0 – 12 years. It gives you ideas for fun activities that you can do with your child to develop their literacy and numeracy skills. There are tips, links to other websites and short videos to watch together. Information is broken down into 5 age groups: 0-2 years, 3-4 years, 5-7 years, 8-9 years and 10-12 years and activities are organised into 5 areas of learning: Talk, Play, Read, Write and Count.
---

Hipbaby
HipBaby is an online website specialising in Organic Cotton Clothing & Basics for babies and children up to age 8yrs.  We are big fans of Baby Wearing and stock the Ergo, Kari Me and Je Porte Mon Bebe slings. For gifts with a twist we have cool Bandana Bibs, Rompers, Cloth Nappies, Changing Bags, Woombie Swaddles, My little Seat and much more!
---

Infacol
Infacol is a clinically proven treatment for trapped wind, infant colic and griping pain, and is suitable to give from birth onwards.

---

Irish Premature Babies
Irish Premature Babies is Ireland's national charity that supports the families of premature and ill term babies and provides information, practical, financial and emotional assistance for families in need.

---


Irish School of Homeopathy
Would you like to find a way to support you and your baby's health during pregnancy, birth, through breastfeeding, snotty noses, colic and teething? Homeopathy is a safe and effective natural system of  medicine. Come and chat to a qualified homeopath, find out about workshops to learn how to use it yourself, have a 15 minute consultation with a homeopath in private for 10 euro and enter a draw to win a day workshop or a homeopathy first aid kit or book.
---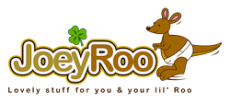 JoeyRoo
JoeyRoo sell a range of tried, tested & highly recommended products, for you & your lil' Roo, including cloth nappies, teething necklaces, belly bands & so much more!
---
Dr Katherine O'Hanlon, The Novara Centre
Dr Katherine O'Hanlon offers individually tailored therapeutic interventions to children, adolescents and families presenting with social, emotional, behavioural or relationship concerns. She also offers parenting support and advice on an individual and group basis. (Sunday only)
---

La Leche League
La Leche League is a voluntary international organisation. Our aim is to help mothers worldwide to breastfeed through mother-to-mother support, encouragement, information, and education, and to promote a better understanding of breastfeeding as an important element in the healthy development of the baby and mother.
---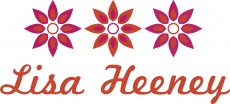 Lisa Heeney
Lisa Heeney Natural Body Products are made using natural oils, butters, pure essential oils and local beeswax, and use organic ingredients where possible. Lisa makes everything from scratch from her home in Drogheda, and the products are made in small batches to ensure freshness.  Lisa Heeney's products are safe for you, and safe for the planet. They feel good and smell good too!
---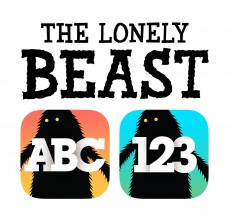 The Lonely Beast Apps (Reading Area Partner)
The Lonely Beast apps are Irish-made early learning adventures perfect for kids aged 3-5. They're "brimming with character and visual wit" (Inis Magazine), "fun and visually striking" (The Sunday Business Post), and have been featured in Apple TV and billboard ads around the world.
---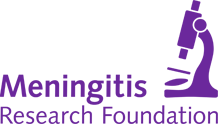 Meningitis Research Foundation
The Meningitis Research Foundation will be on hand at Babytalk Festival to give handy tips to parents on how to check for early signs of Meningitis.
---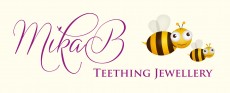 Mika B
MikaB teething jewellery is safe for babies to chew on and looks great on mums. It is made of non-toxic, food grade silicone, the same kind of silicon babies soothers and bottle nipples are made of. MikaB teething jewellery is colourful, fashionable and will look great not only on mums but also on aunties, grannies and big sisters. It has a breakaway clasp for added safety. It can be easily washed with soap and warm water.
---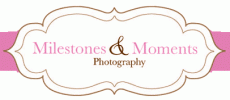 Milestones & Moments
Portrait photography by award winning photographer Geraldine O'Driscoll. The only Dublin photographer ever to win the Irish Professional Photographer's Association/RSA Professional Photographer of The Year Award for her portrait work.
Geraldine specialises in Maternity, Newborn, Children, Teens & Family.
---

Neighbourhood Midwives
Neighbourhood Midwives connects midwives with families to provide excellent antenatal and postnatal care, in their home, before and after hospital birth. The driving force behind Neighbourhood Midwives is the benefit of individualised, unhurried midwifery care for mums and babies. Neighbourhood Midwives believe that all women deserve personalised, respectful, and supportive care, during pregnancy, birth and beyond.

---

Nurture
Nurture is an Irish charity offering counselling and supports surrounding pregnancy and childbirth mental health illnesses & emotional wellbeing.

---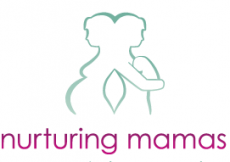 Nurturing Mamas
At nurturing mama's we offer pregnancy massage, baby massage, baby yoga, and gentlebirth workshops.
---

O'Brien Press – Reading Area Partner
The O'Brien Press is Ireland's leading general publisher of both adult and children's books. Our list covers a huge range, including biography, humour, photography, history, art, fiction, politics, cookery, sport, music, memoir, true crime and travel and we are constantly expanding into new and exciting areas.
---

Parentline
For over twenty years, Parentline has provided a completely confidential helpline for parents and guardians. Parentline offers support, guidance and information on all aspects of being a parent and the reassurance that, whatever the problem, you're not the first parent to face it.
---

Positive Birth
PositiveBirth facilitate GentleBirth workshops for expectant couples. They also offers pre and post natal pilates as well as baby yoga classes for newborns to toddlers. Improving mums mental and physical wellbeing from bump to baby!
---

Pregnancy Coach
Pregnancy coaching is an intervention available to you, to assist you during pregnancy and childbirth to gain greater understanding of what you want, get insights, discover different perspectives and come up with your solutions and answers in preparing for the childborth and parenting. Pregnancy coaching provides you with a 'thinking space' where you can prepare, feel safe, be courageous in what it is YOU really want or need or feel to make childbirth a fulfilling and satisfactory experience.

---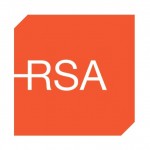 RSA "Check It Fits" Car Seat Checking Service
The Road Safety Authority (RSA) has a brand new, full-time, nationwide, free expert service to help parents, grandparents and guardians to choose the right child seat or restraint and fit it safely and securely in their cars. The service is called 'Check it Fits' and it will be stationed in one of our large car parks for the festival weekend.
---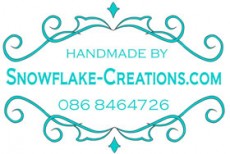 Snowflake Creations
Snowflake Creations specialize in personalized matching sets for babies and children: from bibs, hats, shoes, to blankets or soft toys. Bringing together different techniques of crochet, patchwork, embroidery and sewing, they create special and unique products with an emphasis on quality and design.
---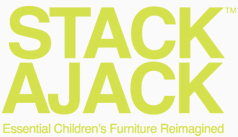 Stackajack
Stackajack is a new Irish brand of stylish children's furniture – with a difference. Their first product, the Clevercrib, is a cute crib for a newborn, which turns into a highchair (using the Hichair conversion kit) and then into a toddler table and chairs. In under 5 minutes, no screwdriver needed. Take the Stackajack time challenge and see for yourself how easy it is to put together!
---

Snugglebugs
Snugglebugs is Ireland's newest babywearing shop and sling consultancy studio, ran by friend's Tricia and Meabh who both have small babies.  They are passionate about spreading the love and knowledge of safe baby wearing throughout Ireland.
---

Special Needs Parents Association
The Special Needs Parents Association is a national parent-run organisation which provides support and information for families who have children with disabilities and special needs in Ireland regardless of age or diagnosis.

---

Sudocrem
Sudocrem has been helping to soothe sore skin for almost 80 years. Sudocrem's clinically proven to soothe, heal and protect your baby's delicate skin. It contains an emollient that soothes sore or inflamed skin, it works as a mild local anaesthetic to help ease pain and irritation and a water-repellent base forms a protective barrier, helping to stop any irritants (urine and faeces) coming into contact with the skin.
---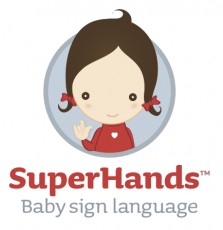 Superhands
SuperHands is Ireland's number one by sign language organisation, dedicated to bringing quality baby sign classes and resources to the parents of Ireland and their little ones by teaching babies and toddlers to communicate easily and effectively through sign language before they can talk.

---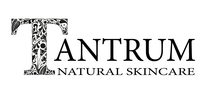 Tantrum
Tantrum is your one-stop shop for all your natural product needs for baby and all the family. Our products contain no parabens, sls and other ugly ingredients.

---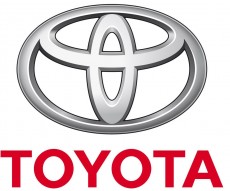 Toyota
Toyota has emerged as being the number one car brand that most Irish mums would choose, according to figures released by eumom.ie, Ireland's largest parenting and pregnancy community for mums with children under 5. Toyota will be showcasing a model from their family car range at the festival.
---

The Elbow Room
Visit the elbowroom clinic and get optimal health – Come for physiotherapy, massage, osteopathy, acupuncture, homeopathy, nutritional and natropathic advice. The elbowroom will treat you for general health, spinal health, pregnancy, fertility, infant health, stress management and much more.
---

The Irish Association of Craniosacral Therapists
Craniosacral Therapy (CST) is a light-touch hands-on therapy that enhances the body's natural capacity for healing. CST can be a safe, gentle and effective treatment for babies, toddlers and children suffering from colic, sleeping difficulties and feeding problems amongst many others. In 2003 the IACST was established as a Professional Body for those who practice Craniosacral Therapy in Ireland and contains a list of qualified registered members on the website.

---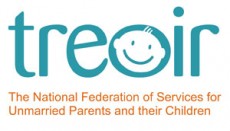 Treoir
Treoir is a registered charity and provides a free, confidential, specialist information service for unmarried parents, opposite and same-sex, living together or apart, their extended families and those working with them.
---

Ultimate Maternity Guide – Information Station Sponsor
The ultimate guide for parents-to-be in Ireland, distributed in maternity hospitals around the country.
---

Waterwipes
World's purest baby wipe made using 99.9% water, 0.1% grapefruit seed extract and nothing else. Suitable for newborns, and babies of all ages with sensitive skin. The convenience of wet wipes with the genuine purity of cotton wool and water as recommended by midwives.
---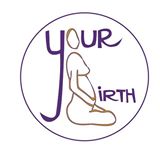 Your Birth
Your Birth is a GentleBirth provider, supporting couples using Ireland's leading birth preparation programme to have a positive pregnancy and birth experience. 

---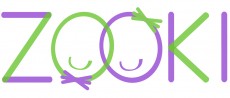 Zooki
Launching in December 2013, Zooki is a product made for anyone pushing their little darlings around in a trolley. Made with passion, experience and a lot of help, we hope your Zooki will keep your toddler clean + warm + hygienic + entertained + all round happy in a trolley. Getting the groceries is hard enough, so let us help out, even just a bit!

---