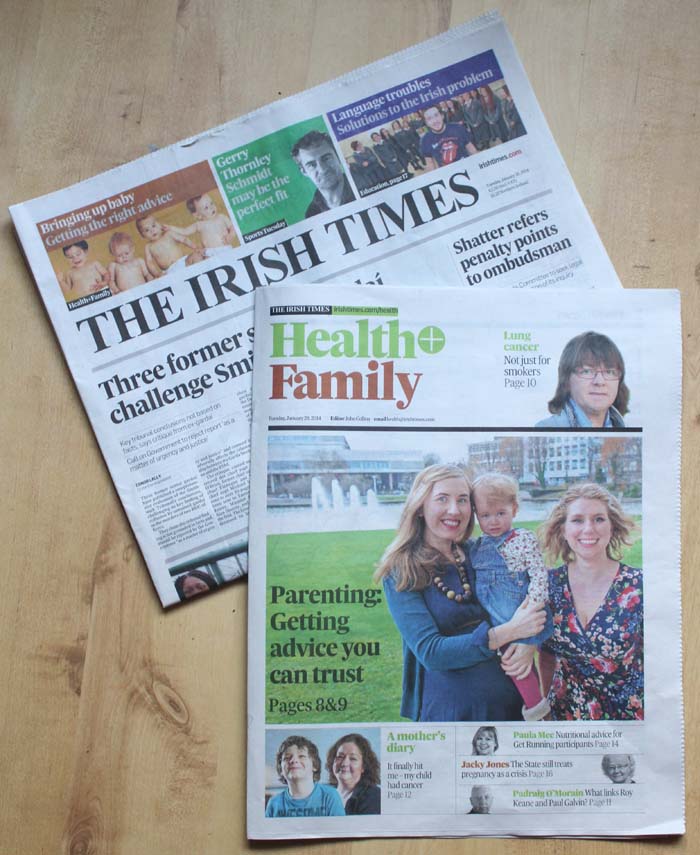 Babytalk in the Irish Times Health and Family Supplement
I nearly fell over my feet this morning as I rushed down to my local newsagents to pick up a copy of Today's Irish Times. There on the front cover was an advert for our article! It's a very difficult thing to do – walk and read a newspaper (I nearly walked into a bin trying) so I rushed home with Juliet to read the double page spread.
It's a fab article by Sheila Wayman about navigating your way as a new parent amid lots of conflicting advice and misinformation. It features insightful quotes from our many excellent speakers and gives some background into the story behind Babytalk and what will be happening at the festival over the weekend of the 22nd & 23rd of February.
The photo shoot took place at our gorgeous venue – O'Reilly Hall, UCD, you can see the lake and fountains in the background of the cover shot. Marie and Juliet look great – I really wish I had taken the time to brush my hair before the shoot, but in true Mammy style it's a little less than perfect – Juliet had been playing with it just before the shots!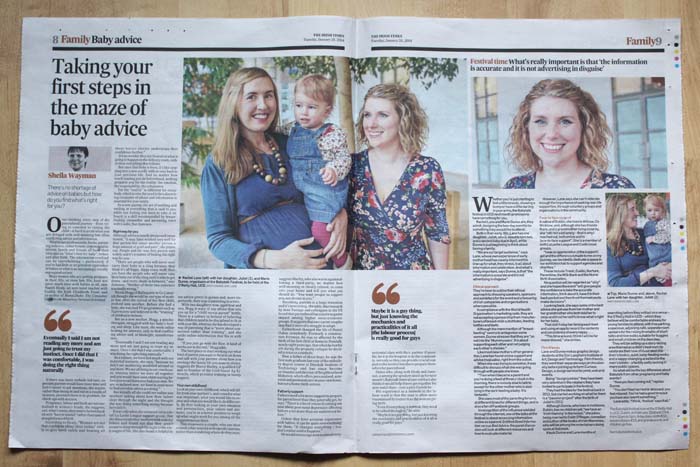 Marie, Rachel and Juliet in the light filled cafe area of O'Reilly Hall, UCD
Quick, run down to your local shop and get a copy for yourself or read the article online to find out all about the festival!