The last two weeks have been a rollercoaster of emotions, the excitement of planning Babytalk and the overwhelming response that we are having to it has been amazing, at the other end of the spectrum, I've also been very sad.
My Great Grandmother passed away last week and we all came together to say goodbye and to celebrate her life at the weekend. My Nana was 93 years old, she was a Mother, a Grandmother, a Great Grandmother, and a Great Great Grandmother.
Up until last week my family had five living generations – not many families can claim such a feat! As I sat with my little girl on my lap, leaning against my growing bump, I felt both sad and happy. My Nana's life had come to an end, but here stirring inside was a new life, just about to begin.
My little girl was very lucky to have known her Great Great Grandmother. They sang and played together, both loving each others company. The songs they sang, were the songs that were sung to me when I was little, passed down to my Grandmother, to my Mother and now I am keeping them alive and singing them to my Daughter who will one day sing them to her own children.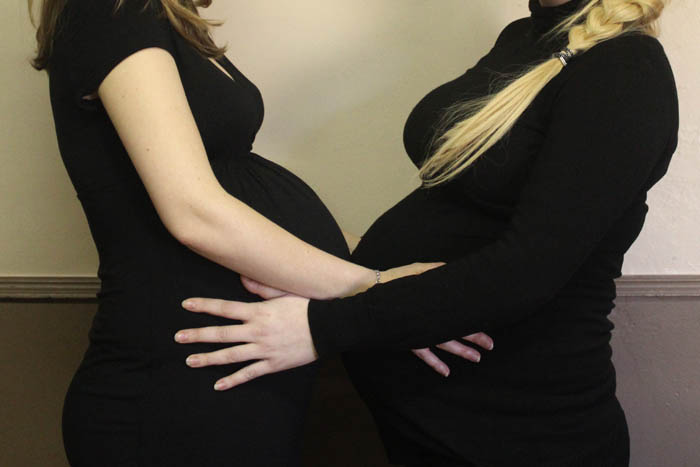 Sitting beside me on the church bench was my Sister. She too is growing a new little life, there are just 6 days between our estimated due dates. We took some family shots during the day, my favourites are of the two new additions to our family – the next generation.
Grandparents are such special people, full of knowledge, experience, stories and songs. Treasure them!
Dedicated to my Nana.