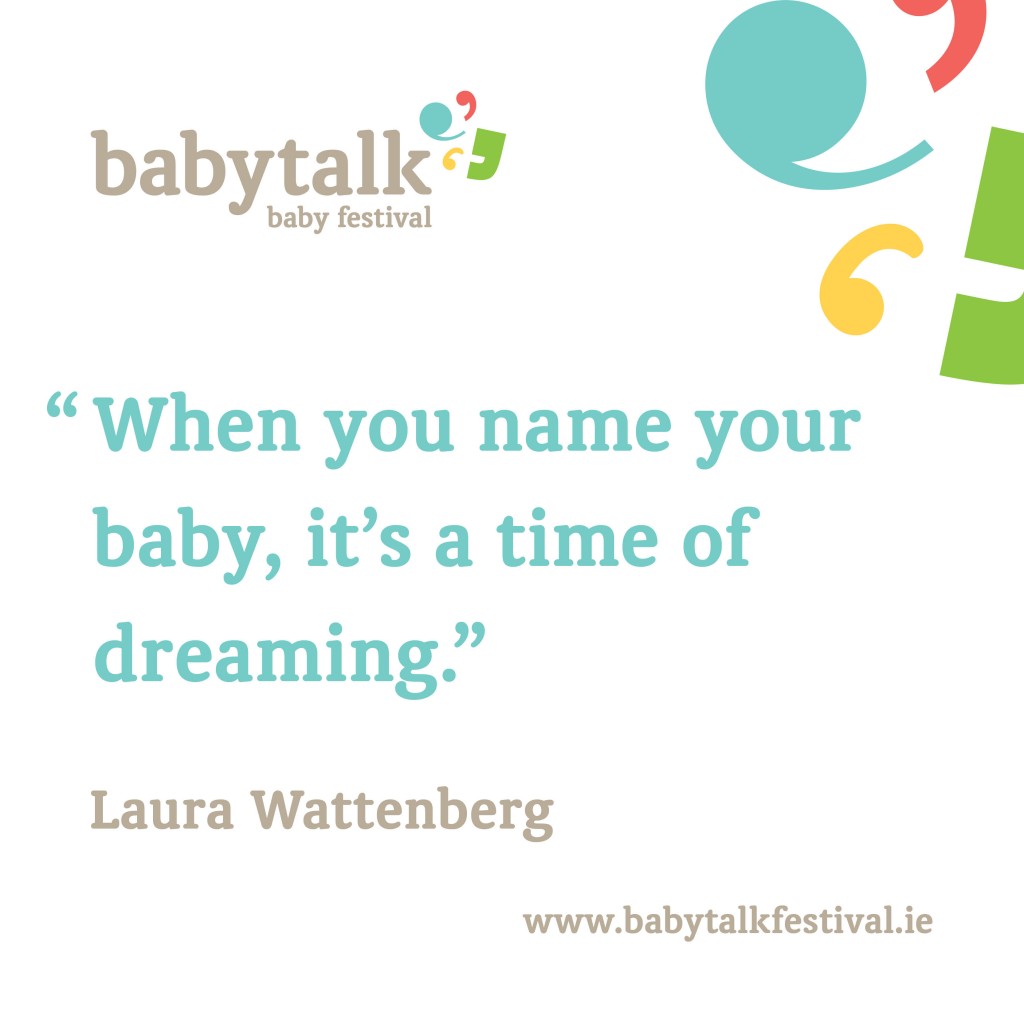 Whether you've had a list of baby names long before becoming a parent or you're waiting to see what moniker suits your little one when they arrive, naming your child is one of the most lasting decisions you'll make on their behalf.
In Iceland there is a list of 1,853 female names, and 1,712 male ones, and parents must pick from these lists or seek permission from a special committee, while in Germany your chosen name must be approved by the office of vital statistics, the Standesamt. Here in Ireland there are very few restrictions on what you can call your child and we have a host of beautiful native Irish names to choose from as well as a lots of lovely international options.
According to latest figures from the CSO Jack and Emily were the most popular babies' names registered in 2012, and Emily is having a good year so far in 2014 – the first baby girl born this year bears the name!
We've listed the 100 most popular names for boys and girls below – are your favourites listed?
100 Most Popular Baby Names for Boys
Jack
James
Daniel
Sean
Conor
Adam
Harry
Ryan
Dylan
Michael
Luke
Charlie
Liam
Oisin
Cian
Jamie
Thomas
Alex
Noah
Darragh
Patrick
Aaron
Cillian
Matthew
John
Nathan
David
Fionn
Evan
Ethan
Jake
Kyle
Rian
Ben
Max
Eoin
Tadhg
Finn
Callum
Samuel
Joshua
Rory
Jayden
Joseph
Tyler
Sam
Shane
Mark
Robert
Aidan
William
Ronan
Eoghan
Alexander
Leon
Cathal
Mason
Tom
Oliver
Andrew
Oscar
Ciaran
Bobby
Jacob
Senan
Rhys
Scott
Benjamin
Cormac
Kevin
Lucas
Alan
Donnacha
Jakub
Christopher
Filip
Killian
Josh
Alfie
Tommy
Ruairi
Odhran
Oran
Leo
Isaac
Dara
Jason
Zach
Martin
Peter
Brian
Danny
Niall
Tomas
Edward
Stephen
Logan
Kacper
Anthony
Billy
100 Most Popular Baby Names for Girls 
Emily
Sophie
Emma
Grace
Lily
Mia
Ella
Ava
Lucy
Sarah
Aoife
Amelia
Hannah
Katie
Chloe
Caoimhe
Saoirse
Kate
Holly
Ruby
Sophia
Anna
Lauren
Leah
Amy
Isabelle
Molly
Ellie
Jessica
Olivia
Roisin
Ciara
Kayla
Julia
Zoe
Laura
Niamh
Abbie
Erin
Rachel
Robyn
Aisling
Faye
Rebecca
Eva
Layla
Ellen
Cara
Freya
Abigail
Eve
Isabella
Megan
Aine
Clodagh
Aoibhinn
Millie
Nicole
Aoibheann
Maja
Sadhbh
Eabha
Charlotte
Amber
Caitlin
Sofia
Alannah
Zara
Alice
Maria
Elizabeth
Lena
Mary
Emilia
Aimee
Lilly
Hollie
Aoibhe
Victoria
Eimear
Maya
Isabel
Orla
Evie
Kayleigh
Brooke
Clara
Meabh
Lexi
Tara
Daisy
Katelyn
Ailbhe
Amelie
Natalia
Sara
Hanna
Laoise
Ruth
Madison