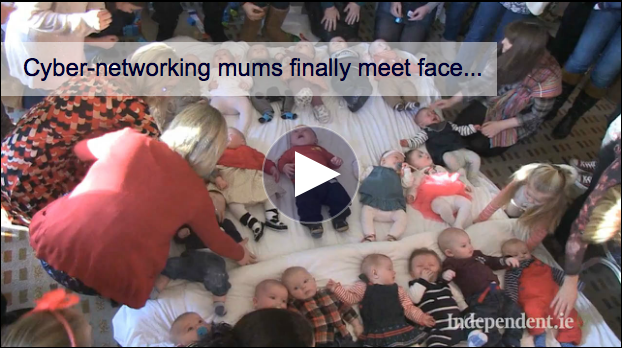 We love this video of online friends meeting up for the first time!
Online communities are a fantastic source of support, advice and friendship whether you are TTC (trying to conceive), counting down the weeks to your new arrival in a Mums2Be Group or adjusting to life as a new parent.
At babytalk we want to celebrate these online groups and help take online friendships offline by encouraging and supporting meet-ups.
We have some lovely big tables in our Easy Parenting cafe area which are perfect for a get together. If you are part of a facebook group, member of a forum, Mums2Be Group, New Baby Groups,  TTC train or any other online community please get in touch to arrange your meet-up. Mum and baby groups, toddler play groups, Cuidiu and La Leche League groups are all very welcome too!
We are offering the organiser of the meet-up free tickets to the festival to use themselves or give away in competitions. We are also offering 50% off our ticket prices for members of the group. (Please note that these tickets will have to booked in advance online.)
Please get in touch with Sarah from the babytalk team at sarah@babytalkfestival.ie to arrange your free tickets and discount codes.
Looking forward to seeing you all at the festival! Remember to spread the word and share our page on Facebook